We learn a lot from businesses that are successfully generating new leads and growing their businesses online. Virtually all of the successes in the case studies below come from businesses using measurable processes that can be repeated buy others.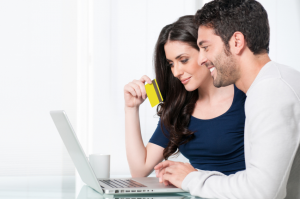 In just a few minutes, you can learn the problems confronted by other businesses, and their solutions, and results. URWA Consulting has compiled a review of 17 case studies showing how Denver and national businesses are succeeding online. The common thread with all of these businesses is that they correctly identified their top customers, their goals and their key challenges. Then they developed and implemented creative solutions with measurable performance metrics.
While there are hundreds if not thousands of marketing agencies and experts that promise to help you, almost all of them want to sell you their services. As you review the problems, solutions, and results for each company below consider if you want to be sold a service or hire a firm to solve your problem(s). If you prefer the later, fill out the contact request form, and one of our managing partners will contact you within 24 hours, if not that same day.
LOCAL: Denver and Colorado 
CASE STUDY #1
Company Type: HVAC Company
Location: Denver
Problems
Very few online leads
Website results not measured
Marketing results not effectively measured
Solutions
Website redesign
New mobile website
SEO via website, blog, and social media
Content development
Email marketing campaign
Results
235% increase in website traffic
400% increase in website service requests form submissions
20% increase in sales revenue
CASE STUDY #2
Company Type: Moving Company
Location: Colorado
Problems
High conversion cost $271
Low number of online customers; 9 in 90 days
High cost per click from paid search; $14.03
Low click-through-rate; 0.22%
Solutions
Paid search program revision including;
Keyword review, revision, and expansion
Geo modification of campaign
Negative keywords added
Day parsing added
Mobile device targeting
Results
Cost per conversion lowered to $87
34 conversions in first 30 days
Click-through-rate doubled
Cost-per-click reduced to $13.16
CASE STUDY #3
Company Type: Jewelry Company
Location: Denver
Problems
Not showing up on Google maps for important searches
Established jeweler with limited visibility
Few online reviews
Solutions
Reviewed and updated directory citations
Replaced Google Places listing to Google+ Business page
On-site SEO
Results
Currently ranking for 18 of 20 keywords
Ranking in top 3 for 90% of local keywords
500 additional customer actions tracked per month on website
114 customer reviews added
CASE STUDY #4
Company Type: Tree Service
Location: Denver
Problems
Low sales; $50k annual revenue
Solutions
Website redesign
Onsite keyword optimization
Google Places optimization
Google Analytics
Paid search
Developed Facebook and Twitter profiles
Results
Sales increased to $1 million in 5 years
200 to 300 monthly leads during season
CASE STUDY #5
Company Type: Clothing retailer
Location: Ft. Collins
Problems
Website visits were from branded search terms including the company name
Company did not rank on first five pages for any keywords
Solutions
Built unique product landing pages
Conducted outreach to industry bloggers
Results
$500,000 generated in incremental revenue from organic searches
36 keywords on Google page one search results
NATIONAL
CASE STUDY #1
Company Type: Software Sales
Location: Lexington, MA
Problems
Marketing a product in a new category
Target market was smaller businesses
Solutions
Redesigned website as a destination for best practices and advice
Created new content, including; webinars, white papers, blog, tips, etc.
Captured leads through online registration forms
Results
Paid search dropped to 35% of traffic from 75%
Achieved page 1 ranking on Google for top keywords
Email achieved 14% open rate
CASE STUDY #2
Company Type: Networking Equipment Testing
Location: Austin, TX
Problems
No established reputation
No reputation
Limited budget
Target audience resistant to marketing
Solutions
Public relations – shorter press releases with more links to website content
Reputation tracking and management
Social engagement with new posts and conversations
Blog to break new stories
Twitter posts
LinkedIn group creation
Implemented measurement metrics
Results
10, 230 blog views in 90 days
280 twitter followers
155% increase in unique website visitors
55% of new leads from website, 45% from trade shows, email and seminars
CASE STUDY #3
Company Type: Accounting
Location: Boston
Problems
Firm still relying on traditional marketing; print advertising and direct mail
Marketing costs were expensive
Lead generation results were becoming less effective
Solutions
Redesigned website for lead capture and a new CMS
Added new tips, best practices, and articles customized for prospects
Built online tools with registration for use
SEO
Engaged in social networks on LinkedIn
Tracked standard metrics; unique visitors, page views, referring sites, keywords
Results
Increased website leads from 0 to 15 per month
Website traffic increased 68%
Achieved page 1 Google rankings for top keywords
Blog drives 4% to 5% of website traffic each month
CASE STUDY #4
Company Type: Automotive Group; 11 dealerships
Location: Richmond, VA & Florida
Problems
Limited lead generation
Low website usage
Solutions
Results
Reduced website investments by 34%
Increased website leads across all dealers by 19%
Reduced cost of website lead by 45%
CASE STUDY #5
Company Type: Lawn Care
Location: Virginia
Problems
Limited lead generation
Low website conversion rate
Solutions
Customer research
Competitive research
Website reorganization; including new landing pages
New content
Results
38% in online conversions
CASE STUDY #6
Company Type: Home Care
Location: Virginia
Problems
Low website engagement with high bounce rate
Solutions
New website
New geographic landing pages
SEO
Results
93% increase in organic website traffic
Online conversions increased by 90%
CASE STUDY #7
Company Type: B2B – White Label Vitamins
Location: Not reported
Problems
Wanted an increase in organic website traffic
Solutions
Customer buying cycle mapping
SEO: Keyword research
Develop problem solving content
Social media; Google+ and LinkedIn
Content marketing; how to guides and blog posts
Results
23% increase in organic traffic
79% increase in conversions from website visitors to leads
Improved rankings for top keywords from page 3 to page 1 on Google
CASE STUDY #8
Company Type: B2B – Online Medical Equipment Sales
Location: U.S. and UK websites
Problems
Low brand awareness
Expand top of funnel leads
Solutions
Expand target audience
SEO
Content marketing; including blog and product comparisons
Social media engagement
Facebook
Results
30% increase in organic traffic
Social fan base grew to over 200,000
Increased social shares on new content to 250-320 per month
CASE STUDY #9
Company Type: B2C – Gourmet Coffee Sales (retail and E-commerce)
Location: Miami, FL, Costa Rica, Peru, & Chile
Problems
Low conversions to orders on website
Lower value of website orders than at retail
Low repeat online customers
Solutions
Redesign website for an improved customer engagement and conversion
Visual search added to website
Recommendations based on customer segmentation
SEO
Results
18% in website conversions
15% increase in average online order value
CASE STUDY #10
Company Type: Media Company
Location: New York
Problems
Email problems including being blacklisted
Solutions
Clean company email database
Re-engage remaining contacts
Segment list
Optimize templates for mobile devices
Results
Open rate increased by 60%
Traffic to website increased by 90%
Online revenue increased by 8%
CASE STUDY #11
Company Type: National Retirement Communities
Location: 303 U.S. Locations
Problems
Confusion over product and services
Solutions
User website testing of primary customer persona; 50 to 65 year olds
Redesign website to a responsive design
Implement a Care Questionnaire
New creative added to website and other marketing
Paid search
Customized Email marketing
Results
20,000 completed questionnaires in 10 months
63% completion rate on questionnaire
4% increase in website conversion rate from leads to residents
12% increase in website leads
8% increase in leads from advertising linking to the questionnaire
CASE STUDY #12
Company Type: Nursing School
Location: Florida
Problems
Google Panda update caused a decrease in ranking on organic search for almost all key words
Multiple websites with duplicate content
Solutions
New, location specific websites
Keyword research
SEO
Results
95% increase in organic traffic within 10 weeks after launch of new websites
76% increase in conversions from organic traffic
74% of important keywords increased in rankings
These case study reviews were compiled from multiple sources by URWA Consulting. They are updated as new case studies become available for review. If you have specific questions about any of the studies, or would like to speak with one of our Partners, please call (303) 223-4988, or chat with a live representative immediately at www.urwaconsulting.com.