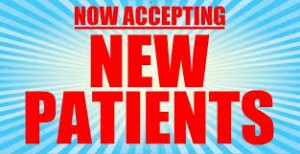 If you're not getting a consistent flow of new patients from your online marketing start helping online searchers find and use the information that they want. A 2015 Harris poll shows that patients want the following services from medical practices:
Online scheduling.
Email contact with doctor(s) for emergency questions.
Insurance coverage information.
The doctor's time during appointments.
Online access to test results.
Telehealth visits.
Patient portals to retrieve and exchange information.
Medication, treatment, and appointment alerts via text.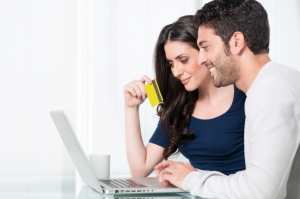 ATTRACT THE RIGHT PATIENTS FOR YOUR MEDICAL PRACTICE
Any medical practice can generate a consistent flow of new patients. Start by identify your best patient types, and then focus your marketing on helping them find answers to their questions and meet their needs.
Sounds simple enough; right?  Not so fast.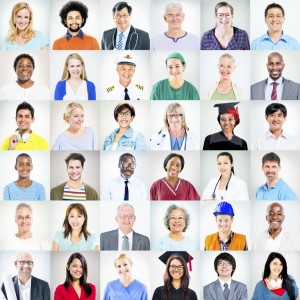 GET YOUR MEDICAL PRACTICE FOUND
In order to help anyone, they'll have to find you when and where they're looking. That's where it gets a little more complicated.
You only get found online when you have the right content, credibility, and authority that the search engines value. When your content is fresh and relevant, and it solves problems or provides answers for searchers, the search engines will want your content higher in their results lists.
Credibility and authority are established through relevance, accuracy, consistency, and time. Search engines and patients want to know that information that they find about you no matter they find it is accurate.
Start by reviewing and updating the medical practice directory listings. Then, work to increase and optimize 3rd party content, or what others say about you and your practice. Include patient reviews, insurance provider information, and aggregator websites.
At the same time, work on making the content on your website, useful, diverse, and easy to use.  Content on your practice website can include unique landing pages related to the patient preferences from the 2015 Harris Poll, and helpful information like staff bios and contacts.
Authority and credibility are established over time. So work on the elements above over time.  Getting found online is a dynamic, ongoing optimization process when it's done well.
GET YOUR PRACTICE CHOSEN
Once your content is visible to searchers you need them to click on it. If you don't have the content that they want, your best prospects are likely to choose another medical practice to schedule their first appointment. Using headlines with clear benefits increases click through rates, and including patient benefits and contact information in landing page SEO helps ensure that searchers see what you want them to.
ENGAGE MEDICAL PRACTICE WEBSITE VISITORS
After search engine users convert into website users they must be engaged through your website. Start by making information about becoming a new patient impossible to miss on your landing pages, and provide one-click links to that page and other core patient services. Add new patient and onboarding forms where they are easily accessible.  Immediately start establishing your physicians' credibility and trustworthiness with Physician and Staff Bio's, including their practice responsibilities.  Make all of your practice benefits easy for website visitors see and learn about, as quickly as possible.
If you practice isn't already offering a patient portal and mobile applications to make it easier for patients consider how offering those services will impact your ability to engage and ultimately convert website visitors.
CONVERT WEBSITE VISITORS INTO NEW PATIENTS
Make it easy and obvious. Practices that use their websites and offer mobile applications that make it easy for patients to get what they want will convert more website visitors and leads into patients. The easier and quicker you get website visitors what they want, the more you'll increase conversion rates to patients.  Make it easy for patients to contact doctors, handle emergencies, schedule appointments, review records, manage medications, and pay bills, and conversion rates will increase.
—
By Warren Kolber, URWA Consulting Managing Partner. URWA Consulting helps businesses and professionals of all types optimize their digital marketing. The company is based in Denver, CO.