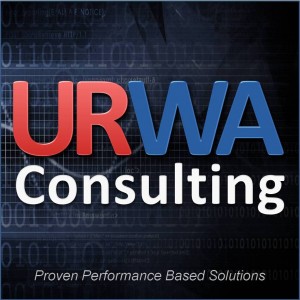 The majority of case studies below come private pay or non-covered medical and dental practices. Although there are two case studies from a general practice and a large orthopedic practice. All of them are using measurable processes that can be repeated buy others.
In just a few minutes, you can learn the problems confronted by these practices, and their solutions, and results. URWA Consulting has compiled these 12 case studies to help your marketers jump-start your practice marketing by showing you how other medical practices are succeeding online. The common thread with all of these businesses is that they correctly identified their top customers, their goals and their key challenges. Then they developed and implemented creative solutions with measurable performance metrics.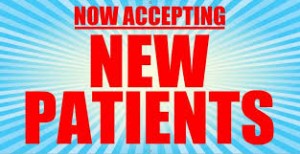 CASE STUDY #1
Practice Type: Vein Specialist
Location: S. Carolina
Problems
More local competition
Low name recognition
No plan to achieve growth
Solution
New website, TV commercials, and newspaper campaign branded with the practice's unique value propositions.
Offered a series of free varicose vein screenings
Results
New patient count exceeded prior year by 500 within six months
100 new patient calls in month six
CASE STUDY #2
Practice Type: National Liposuction Chain
Location: 10 locations in 7 states
Problems
Limited new patient referrals
Solution
Localized micro-websites
Paid search on major search engines
Multiple landing pages
Results
Increased referral volume by 63% within 2 months
CASE STUDY #3
Practice Type: MRI Center
Location: Columbus, OH.
Problems
Larger, better known competitors in market
Solution
Localized, micro-website highlighting pricing, scheduling, and technology advantages
Paid search on major search engines
Onsite SEO and blog
Directory listing optimization
Results
80+ monthly calls from micro-sites
40 to tracked, monthly leads from program
10 monthly appointments from program
Minimum 6 new scans monthly
CASE STUDY #5
Practice Type: Dental Practice
Location: Mid-West with 10 locations
Problems
Limited new patient leads
Not converting calls into appointments
No measureable returns on digital marketing expenses
Limited tracking on new patient acquisition costs
Solution
Localized and optimized landing pages for each location
Integrated paid search, Facebook, YouTube, re-targeting, and multi-level, online display
Implement lead and appointment tracking, with patient notifications
Results
Cost per lead down to $57 from $107
70% reduction in cost per booked appointment
Landing page conversions up 121%; from 3.3% to 7.3%
50% decrease in lost calls
CASE STUDY #6
Practice Type: Dental Practice
Location: Fort Lauderdale
Problems
No patient branding
Low awareness in local market
Limited new patient leads and appointments
Solution
New mobile optimized website with dynamically delivered patient content
Facebook advertising
Behavioral display
Paid search
Results
223% increase in new leads
61% increase in ad click through rate
42% decrease in ad cost per click
CASE STUDY #7
Practice Type: Fertility Clinic   
Location: Connecticut & New York; 5 locations
Problems
Low new patient leads
Very high cost per new patient lead
Solution
Implemented call tracking systems
Conducted keyword research
Paid search; 4 months
SEO; re-built presence on medical & business directories
Updated website
Social media outreach
Results
500% increase in organic traffic
42% reduction on cot per lead
1950% increase in social media traffic
CASE STUDY #8
Practice Type: Dental Practice
Location: Springfield, MA
Problems
Flat practice revenue past three years
New monthly patients decreased from 24 to 19
Solution
Emphasis on free consultations
Direct Mail
Local newsletters & postcards
Results
New monthly patients up from 19 to 29
Revenue increase $90k over prior year
CASE STUDY #9
Practice Type: Lasik Eye Surgery Practice   
Location: East Hanover, NJ
Problems
Only 3 new patient leads per month
Lack of visibility of practice medical director and founder of the practice
Solution
Rebuild the practice website as a "go to" resource for patients
SEO
Public relations and media outreach
Blogging and content marketing
Email
Results
Website traffic increased by 400%
Leads increased from 3 a month to 72 a month
CASE STUDY #10
Practice Type: Neurosurgical Practice
Location: Not reported
Problems
No prior marketing investment
Expand practice and patient base
Website had very few pages and limited content
Less than 20 website visits per day
Solution
Integrate brand across all platforms
New logo
New print brochures
New optimized website
Blogging
Public relations
SEO
Paid search
Results
20% revenue growth in first 12 months
2 new locations opened
Website traffic increased by 500%
CASE STUDY #11
Practice Type: Large General Practice
Location: Not reported
Problems
Low website traffic
Almost no new patient phone calls
Solution
Practice website redesign to be patient centric
Paid search
SEO
Social media engagement
Results
Website traffic increased from 15 to 300 visitors per day
New patient calls increased from 15 per week to 50 per week
CASE STUDY #12
Practice Type: Large Orthopedic Practice
Location: New Jersey
Problems
The practice brand was not well known
Practice website averaging 300 visitors per month
Solution
Website enhancements and content
SEO
Paid search
Public relations
Results
Website traffic increased to 10,000 visitors per month
New patient calls increased to 300 to 500 per month
While there are hundreds if not thousands of marketing agencies and experts that promise to help you, almost all of them want to sell you their services. As you review the problems, solutions, and results for each company below consider if you want to be sold a service or hire a firm to solve your problem(s). If you prefer the later, fill out the contact request form, and one of our managing partners will contact you within 24 hours, if not that same day.