The amount of information online has changed the way people buy. In all industries, for all types of businesses, buyers are now much more self-directed. Today, buyers learn about any product or service without leaving their home, and long before they transact business. When a potential buyer contacts your company or goes to your website, they are already informed about your business, and your product(s) and/or service(s).
This single change makes it critical for marketers to accomplish the following six goals to ensure that new buyers are always finding and engaging with your business;
Learn your best lead and customer types.
Get found by searchers.
Be chosen by potential buyers.
Engage prospective buyers by helping them make buying decisions.
Convert potential buyers into customers.
Maximize the value of each customer and earn new buyers.
Learning Your Best Lead and Customer Type(s)
Just because someone is searching for your type of product or service doesn't necessarily mean that they are a good prospect or customer. Understanding your best leads starts by identifying your best customer types, and then mapping their likely buying journey. This is so important that we have posted a separate article showing the steps for identifying customer types, and mapping their buying journey(s).
Get Found by the Right Searchers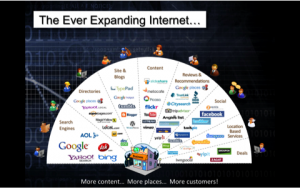 According to Google Chairman Eric Schmidt, from the dawn of man until 2003 about five billion gigabytes of information was created. Today, that much new information is created roughly every two days. The primary objective of every major search engine is to provide the best results to the searcher.  They use complex formulas to identify the content that provides the best results. That content can be website pages, video, social media posts, photos, lists, audio, articles, and more. Marketers want their content to be so valuable to searchers that the search engines want their content to be available to searchers.
Marketers and business owners can't just create new websites and content and expect to be found. They have to create the right information, and ensure that it's available in the right places at any time to even have a chance of being found. Creating the "right information" is discussed in the sections on engaging and converting buyers. Ensuring that the right information is available is the first step to getting chosen by searchers.
Be Chosen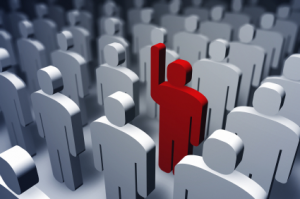 Every search engine results page offers the searcher approximately 20 to 25 different listings to click on. There can be paid listings at the top and on the right, mapped listings, and free or organic listings at the bottom; see the "Google Search Results Page Example" on next page. Searchers click on a listing or call the listed business because they expect to have a need met or a problem solved. You can help the search engines display information about your business like a phone number, address, or a special offer that meets the searchers needs by understanding basic search engine optimization (SEO).
Engage Prospective Buyers
People must have a reason to stay and take additional action once they're arrived at your website, mobile app., or content. If you consider the typical marketing funnel, you can drive new leads through helpful content like offers and eBooks. Website visitors will be more engaged when you are helping them solve a problem, find answers to important questions, or you are providing them with resources that move them deeper into their buying journey. If you've successfully mapped your top customer types and their buying process, you can build your engagement with them and influence their decisions with the right content, resources, offers, and support.
Convert Buyers into Customers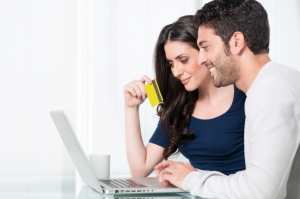 The rubber hits the road when a website visitor is engaged enough to leave you some personally identifiable information like their name, email, or even phone number. This allows you to continue to build your relationship, and turn website visitors into manageable leads and new customers. Expert marketers know that they have to make it easy for people to get what they want. Stay away from long forms, and make sure that phone numbers, email, links, offers, and calls to action are impossible to miss and you'll be on your way to converting more website visitors into customers.
Maximize Your Customers' Value
Once you have a new customer, you have an opportunity to ensure that you are meeting their needs successfully, find out what else you might do to help them even more, build the relationship, and earn more business and referrals. This is one of the easiest to implement yet overlooked areas of lead generation. It often starts with a simple thank you for doing business with us. Then extends into questions like, did we do a good job, what might we have done to better meet your needs, what type of support and service do you need now, would you like to receive helpful updates and/or special offers, etc.
Following these six steps will take your marketing to new heights, and generate more high quality leads than ever.
Additional Resources
Marketo: The Definitive Guide to Lead Generation
Hubspot: Lead Generation Playbook
URWA Consulting: Free Consultation: (303) 223-4988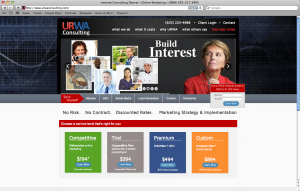 NEXT ARTICLE: The Right Leads and Customers: Shows you the steps for identifying your best customer types in less than 30 minutes.