Carol Scott
Work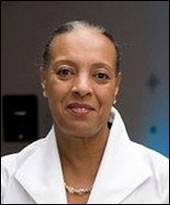 Carol Scott brings over 35 years of expertise in marketing, business development, capture management, proposal management and proposal and content writing.  She is a certified Shipley Associates manager and writer of federal requirements and has assisted small businesses as well as fortune 100 companies develop winning strategies.
Ms. Scott's expertise includes responding to requirements for commercial, civilian and DOD agencies; she's adept at developing responses that address key requirements within Requests for Proposals (RFPs). Her experience includes writing to requirements for: cyber security, counter-terrorism, enterprise software, network hardware, network performance, telecommunications, engineering, security, and acquisition support services.
Ms. Scott has expertise in reviewing and assessing Statements of Work (SOWs), acquisition plans and technical evaluation plans. As a VP/Customer Relationship Manager she was responsible for managing project goals, milestones and deliverables to ensure compliance with mission objectives across multiple agencies and mentored staff in being good stewards of government resources and identifying areas of potential new business.
Ms. Scott served as the proposal manager for and collaborated with the Subject Matter Experts/program engineers to design and develop storyboards, graphics, matrices, and value added features and benefits in responding to key proposal efforts which resulting in a win. From her years of experience in Business Development, she has a studied understanding of marketing, enterprises and applications that support business objectives.
Ms. Scott holds a B.S. in English from Utah State University and a M.A. in Education from the University of the Pacific. She has a stellar track record in business development, marketing, capture management and proposal management; she is a dynamic goal oriented team player who is expert at problem solving. In approaching each proposal effort, her goal is to produce a high quality compelling work product.
LIFE
Ms. Scott is an avid health enthusiast, which includes maintaining a fitness and yoga regimen.  She enjoys collecting art, visiting art museums and exhibits, and reading history and biographies.  Other interests include writing, cooking, biking and time spent with her husband John, her two daughters Cara and Courtney, and her close friends.  Ms. Scott's outlook on life and work is an overarching attitude of positivity demonstrating respect and consideration for other people, animals, nature, and preservation of earth's natural resources.
Our Blog
Schedule

Consultation